Cookie walk December 10 - 9 am
Worship (sermon)



​
(for past Sermon Videos look at our Videos page-
Audio for the sermons is on our Sermons page)
ADVENT & CHRISTMAS
We will be celebrating Advent beginning on November 27. Throughout the season we will be considering how we REFLECT THE SACRED.
Join us for worship at 9:30 every Sunday.
Our Children's Christmas Program will be on
Sunday, December 18 at 9:30
​
Christmas Eve Candlelight Service will at 5 pm
We will have a quiet service on Christmas Day at 9:30 am.
Our annual Brunch Worship will be on January 1st.

No matter who you are or where you are on life's journey, you are welcome here!
​
Join us every Sunday morning at 9:30 for worship.
As we hear our sacred story, we reflect on what it means for our lives as individuals and members of the community of Christ. Here at St. John's everyone is encouraged to grow in their faith through participation in worship, learning and service.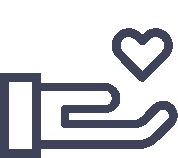 "Whoever is generous to the poor lends to the lord, and he will repay him for his deed."