Worship (sermon)
February 28, 2021
​
(for past Sermon Videos look at our Videos page- Audio for the sermons is on our Sermons page)
The weather has changed and we will be on Zoom for the time being. Our numbers of positive COVID-19 cases is high in Wisconsin so we want to reduce the risk of people contracting it during worship. Our council reviews the situation every month and we will make adjustments accordingly.
​
Sunday School - Our amazing Sunday School teachers have created at home lessons for each month. We are happy to provide you with them for your family.
​
Please contact Pastor Mary Jane for the zoom link or to request a Sunday School lessons.
Much has happened in our nation since the murder of George Floyd. His death, layered upon so many others broke the open lives that have been held together by band-aid approaches to social justice. No longer can we sit aside and not do what we are called to do as Christian - Love God and Love our neighbor. Some will protest, some will write letters and draft reforms, some will preach, some will pray but all of us can learn.
We can learn about the reality of White Privilege and the messy nature of both Christian and American history. We have to be aware that the stories we tell matter. We have to be willing to learn how scripture has been used to enslave, how history is written and taught to promote a particular vision of America that does not include the complex relationship between races throughout our history. From the Doctrine of Discovery , Manifest Destiny, the 13th Amendment, genocide of Indigenous People to the protests in the streets in 2020 we have a history that tells of subjugation and exploitation. When we don't know this history, we cannot imagine how to change the systems that have been put in place to bolster the outcome that disproportionately favors white America.
​
Ready to learn? Here are some resources to explore
​
Convergence has a plethora of books, podcasts and movies at their website.
​
Seeing White - Podcast Host John Biewen explores whiteness in his own life and our nation. He invites a an array of leading scholars and regular guest Dr. Chenjerai Kumanyika to his exploration and conversation.
EmbraceRace.org This family focused website has resources in book lists, webinars, articles to support parenting in a multiracial world.
​
No matter who you are or where you are on life's journey, you are welcome here!
​
Join us every Sunday morning at 9:30 for worship. We are currently worshiping on line. Please contact Pastor Mary Jane or the office for the link.
In our worship we seek to live out our understanding of God's love and grace. Come as you are no matter what age you are. We are handicapped accessible and children of all age are welcome. Following worship we have Coffee and Conversation when we are able to meet in person. .
​
To make your first visit as comfortable as possible, we are happy to greet you at the door and give you a personalized tour. You are welcome to contact us in advance via email or phone, or you can just show up on any given Sunday and you will be warmly welcomed.
Want to hear the LATEST Sermon?
Check us out in person any Sunday morning at 9:30
​
Many of our sermons are uploaded on our sermon or Video page.
As we hear our sacred story, we reflect on what it means for our lives as individuals and members of the community of Christ. Here at St. John's everyone is encouraged to grow in their faith through participation in worship, learning and service.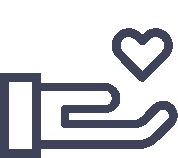 "Whoever is generous to the poor lends to the lord, and he will repay him for his deed."