Call to Worship ​
One: Let us come together and worship all who seek to serve
the Lord!
All: But we have all fallen short of what that Lord created
us to be.
One: Yet even the chosen disciples fell away in the hours before
the Cross.
All: But Jesus moved steadily forward, never turning from
sharing showing and being the love of God.
One: Such is God's love for us that Christ would stay true to love
even in the face of anger, rejection and death.
All: Blessed by the name of the Lord – the one who loves
the world.
Opening Music: Jesus Loves Me Victor Numrych
Invocation (All)
Gracious God open our hearts to you during this time of worship so we can see your presence during these challenging days. They are challenging days because of the virus and challenging because we dare to journey with you to Jerusalem knowing what will happen as you stand before the powers of the world with no army, no weapons, only love. Open our hearts we pray. Amen.
Call to Confession - Silent Prayer
Prayer of Confession (All)
Lord, so often we have sought to please those in the world around us and in the process have little by little allowed the world's standards to become our standards. In this time of change and social distancing, forgive us for our self-centered view of life. Grant us grace to see how our lives are connected to others, those we know and those who are strangers to us. We have felt comfortable in the way things were and are uncomfortable in this time of change. Awaken our lives to new ways of doing community, now and in the future. We ask this and all things in Christ's name. Amen.
Words of Assurance
One: It doesn't get any simpler than this. We are called to follow
where God leads, to love one another as God loves.
All: When we fall, we are picked up; when we fail, we are
forgiven. Joyfully live the faith. Thanks be to God.
Song of Praise
Wherever Love is The Bertrand Family
A Time for the Child in All of Us
We Listen to God's Word
Reading the Word: Matthew 21:1-11 John Heiden
Music Reflection Amazing Grace Riley Wilson
Proclaiming the Word The Easter Story
Sunday School Video
We Celebrate Communion
Celebration of Holy Communion
(Pause to invite those who have not already prepared elements to do so. Assure them that even an English muffin can become a sacrament, even a cup of water or tea become a remembrance of God's redeeming love)
Invitation
For Holy Communion this morning,
I invite you to lend Christ your table.
On the first day of Holy Week, long ago,
people throughout Judea arrived
at the dusty gates of Jerusalem,
primed with "Hosanna" in their hearts
and Jesus asked to borrow a donkey.
On the Thursday that followed,
Jesus gathered in the Upper Room
to celebrate the Passover with the disciples.
On the afternoon of the resurrection,
Jesus was invited into a house in Emmaus
and used the bread of that hospitality
to break and bless.
Lend Christ your table, your bread, your cup and your heart,
for, as the disciples told the person who loaned the donkey,
"The Lord has need of it."
Prayer of Consecration
Leader: We are one bread, one body, one cup of
blessing. Though we are many throughout the earth and this church community is scattered, we are one in Christ. In your many kitchens, and living rooms, rest your hands lightly upon these elements which we set aside today to be a sacrament. Let us ask God's blessing upon them.
Unison: Gentle Redeemer, there is no lockdown on
your blessing and no quarantine on grace. Send your Spirit of life and love, power and blessing upon every table where your child shelters in place, that this Bread may be broken and gathered in love and this Cup poured out to give hope to all. Risen Christ, live in us, that we may live in you. Breathe in us, that we may breathe in you.
Words of Remembering
Leader: We remember that Paul the apostle
wrote letters to congregations throughout places we now call Greece, Turkey and Macedonia, and they were the first "remote" worship resources. Our online service has a long heritage. The Communion words sent to the church at Corinth were these:
For I received from the Lord what I also
handed on to you,
that the Lord Jesus on the night when he was betrayed
took a loaf of bread, and when he had given thanks,
he broke it and said,
"This is my body that is for you. Do this in remembrance of me."
In the same way he took the cup also, after supper, saying, "This cup is the new covenant in my blood.
Do this, as often as you drink it, in remembrance of me."
For as often as you eat this bread and drink the cup,
you proclaim the Lord's death until he comes.
Sharing of the Elements
Leader: Let us in our many places receive the gift of
God, the Bread of Heaven.
Unison: We are one in Christ in the bread we share.
Leader: Let us in our many places receive the gift of
God, the Cup of Blessing.
Unison: We are one in Christ in the cup we share.
Prayer of Thanksgiving
Leader: Let us pray in thanksgiving for this meal of grace, rejoicing that, by the very method of our worship, we have embodied the truth that Christ's love is not limited by buildings made with human hands, nor contained in human ceremonies, but blows as free as the Spirit in all places.
Unison: Spirit of Christ, you have blessed our tables and our lives. May the eating of this Bread give us courage to speak faith and act love, not only in church sanctuaries, but in your precious world, and may the drinking of this Cup renew our hope even in the midst of pandemic. Wrap your hopeful presence around all whose bodies, spirits and hearts need healing, and let us become your compassion and safe refuge. Amen
Musical Reflection Suzy Luthi
We Respond to God's Word
Prayers of the People - Silent Prayer – Pastoral Prayer
The Lord's Prayer (All)
We Offer Our Gifts
Opportunities for Thanks-Living
Offertory Prayer (All)
Holy One, host of our banquet of love, we give you thanks for all the blessings in our life. Some we see easily, others we have to dig a little to see. In response to your generous hospitality and welcome and steadfast love we offer our gifts, our kindness, our love, our welcome, given in your name to make the world a better place. Receive them, bless and multiply them we pray. Amen.
Closing Music Suzy Luthi
Pastoral Benediction
No matter who you are or where you are on life's journey, you are welcome here!
​
Join us every Sunday morning at 9:30 for worship.
In our worship we seek to live out our understanding of God's love and grace. Come as you are no matter what age you are. We are handicapped accessible and children of all age are welcome. Following worship we have Coffee and Conversation.
​
To make your first visit as comfortable as possible, we are happy to greet you at the door and give you a personalized tour. You are welcome to contact us in advance via email or phone, or you can just show up on any given Sunday and you will be warmly welcomed.
As we hear our sacred story, we reflect on what it means for our lives as individuals and members of the community of Christ. Here at St. John's everyone is encouraged to grow in their faith through participation in worship, learning and service. Please check below to see some of our upcoming events.
Lent Worship
​
Maundy Thursday 6 pm
(April 9)
Good Friday PM
(April 10)
​
EASTER SUNDAY

9:30 am
(april 12)
​
These Events are currently scheduled. We will update the calendar as appropriate for public health.
​
6th Annual Communi-Tea
May 2 12-4 pm
​
Confirmation
May 17 9:30 am
​
Chicken Dinner
May 24 4-7 pm
​
Memorial Day Brat Fry
May 25 10am-12:30pm
​
Want to hear the LATEST Sermon?
Check us out in person any Sunday morning at 9:30
​
Many of our sermons are uploaded on our sermon page.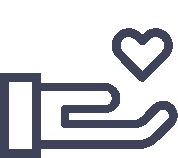 "Whoever is generous to the poor lends to the lord, and he will repay him for his deed."